If you have Docker installed, opening up a Jupyter Python notebook with Pandas for data analysis can be done with one step on the command line. Running python notebooks in a Docker container prevents tons of headaches with installation, permissions, version conflicts, etc.
Docker Command
docker run --name notebookContainer --rm -p 127.0.0.1:8888:8888 -v pwd:/home/jovyan/work jeremyworks/jupyter-scipy:1.0.0

Docker Command Explained
docker run – create and start a new container
–name notebookContainer – name the new container to make it easier to identify
–rm – remove the container when the docker run command finishes
-p 127.0.0.1: 8888:8888 – map port 8888 of the container to port 8888 of localhost(127.0.0.1)
-v `pwd`:/home/jovyan/work – map the current working directory to the notebook working directory. By mapping this volume to the same directory you can save and retrieve notebooks created during previous Docker run commands
jeremyworks/jupyter-scipydocker – docker image to run. When the version tag is left out this is the same as specifying jeremyworks/jupyter-scipydocker:latest
Browser Access
Paste the URL copied from the console output starting with, http://127.0.0.1:8888/ , into a browser.
This URL includes a token for access to the new Jupyter server running in Docker.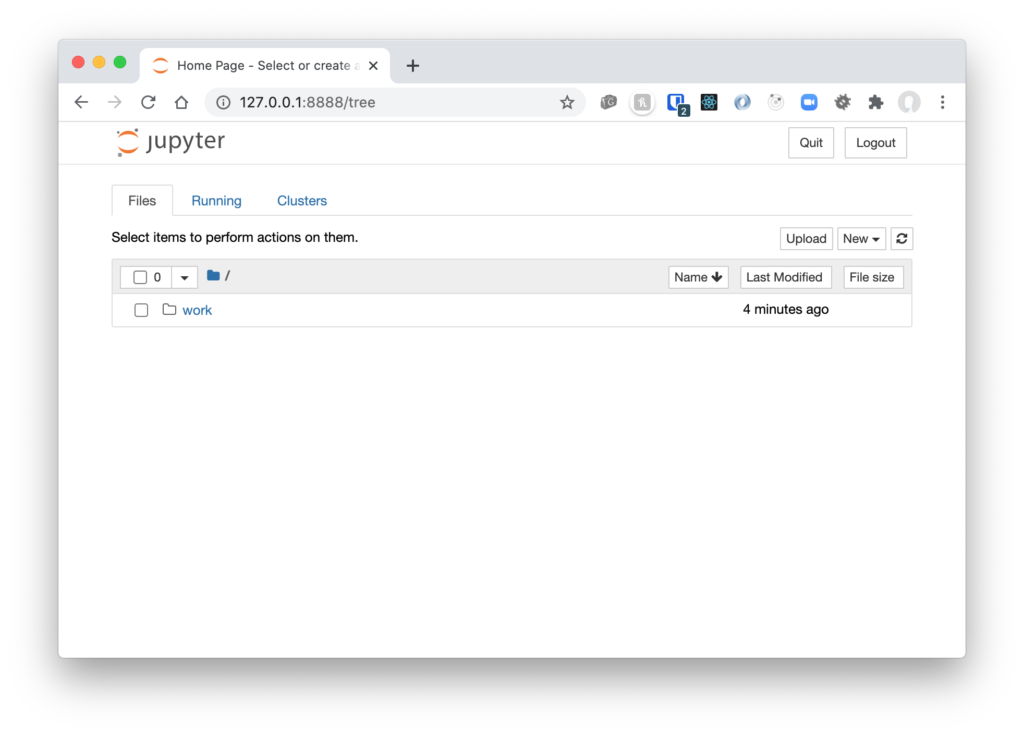 Create a New Notebook
Select New/ Python 3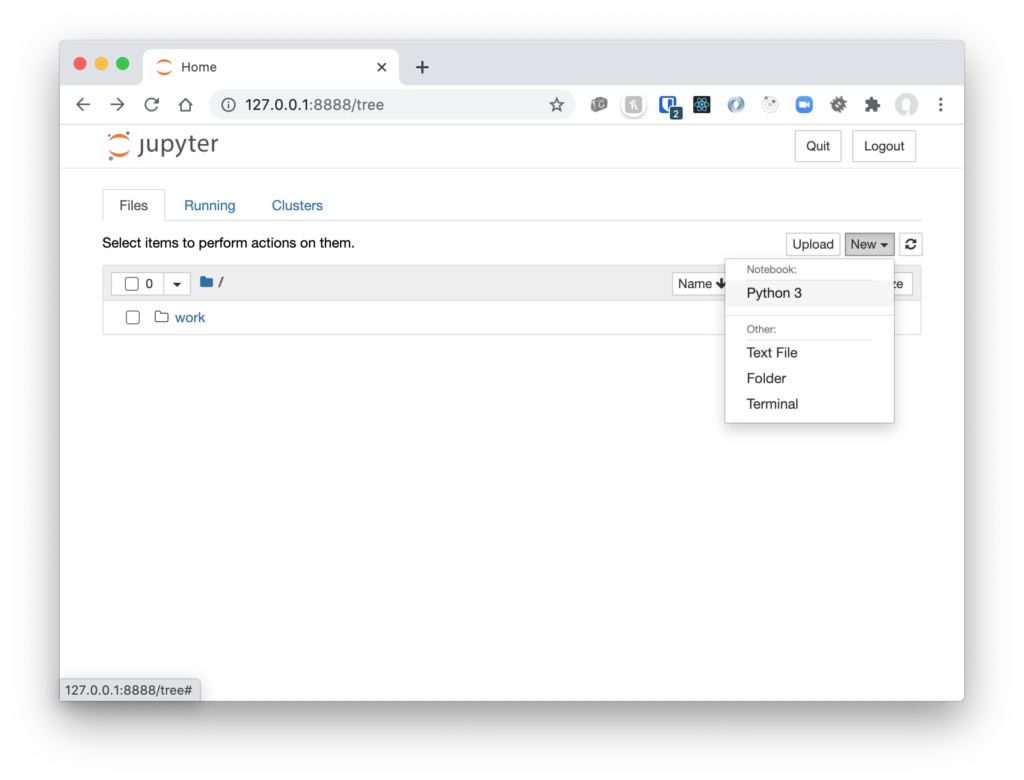 Try it out
Here's some example code to create a DataFrame
import pandas as pd
import numpy as np

df = pd.DataFrame(np.random.randint(0,100,size=(10, 3)), columns=['Col_A','Col_B','Col_C'])
df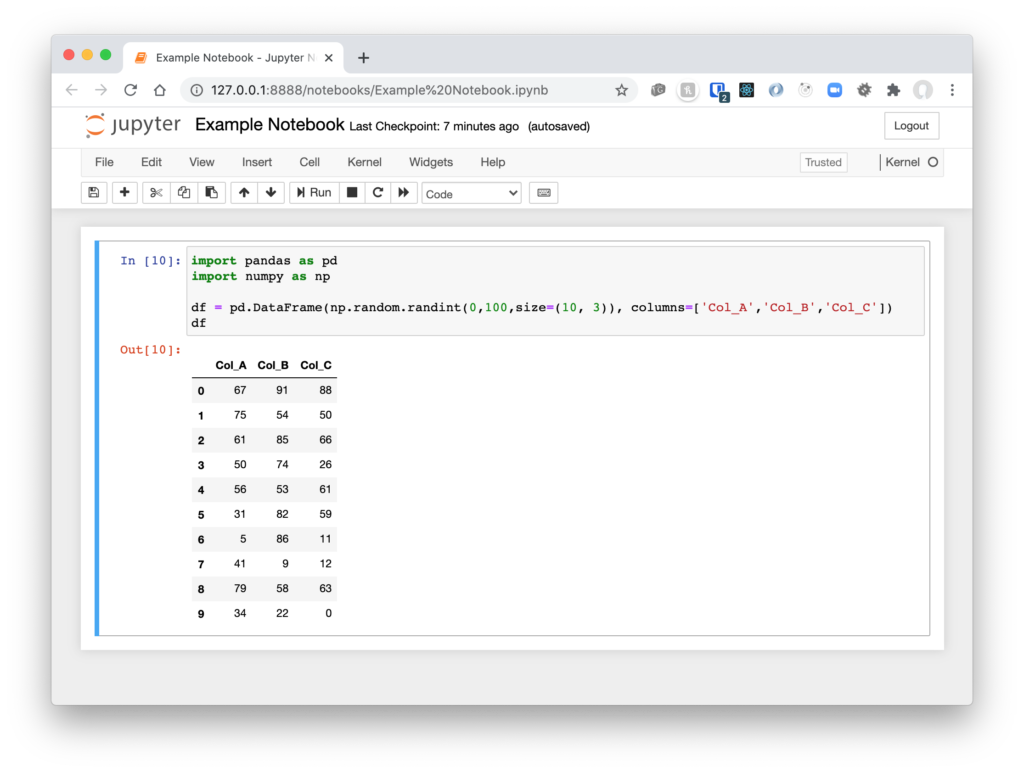 Links